QA automation
for startups
Easily create maintainable automated tests with an all-inclusive platform. Access our network of QA professionals when needed. So your team can focus on your app, not on finding bugs.
All your QA needs, in one place
Outomated helps you build a flexible and scalable QA process. Here's how:
Automated web testing platform
The easiest to use no-code (and low-code) platform out there. No more complicated setups and processes. It's all included so you can get your app tested as soon as possible.
On-demand QA testers
With our remote team of QA pros, we're happy to give you an extra hand when needed. Our team can quickly increase the test coverage of your web app or do manual testing.
Two ways to create your end-to-end tests
Simply press the record button and start testing your web app, just by using it as you'd normally do. Outomated will then generate a test that you can run as often as you want.
This means that non-technical team members can also add tests, without any help from a developer.
Or low-code, if you want ultimate control
We get it. Sometimes total flexibility matters. Outomated provides an integrated code editor so you can fine-tune your tests. All with an easy-to-read API that abstracts all the complexity so you can focus on just the actions. 
More than 10,000 test builds run by teams around the world
How is Outomated different?
For everyone
Create your tests with no-code, code, or both. Super-charge QA or allow anyone in your team to contribute to keeping the highest quality.
All-Inclusive platform
Other alternatives require complicated setups and infrastructure. With Outomated, there's nothing to download or install. Start running your tests in minutes.
Real-time visual feedback
See a video of your tests as they execute. With snapshots at every step, easily jump back and forth or replay to understand what happened.
Automatic waiting
All commands and assertions automatically wait until the intended task is performed. No more confusing waits and sleeps in your code.
Powerful debugging
Know exactly why your tests are failing. With our developer-friendly stack traces, debugging is fast and easy.
No lock-in
Wanna export your tests as Selenium-compatible code? No problem. Your tests are all yours whenever you need them.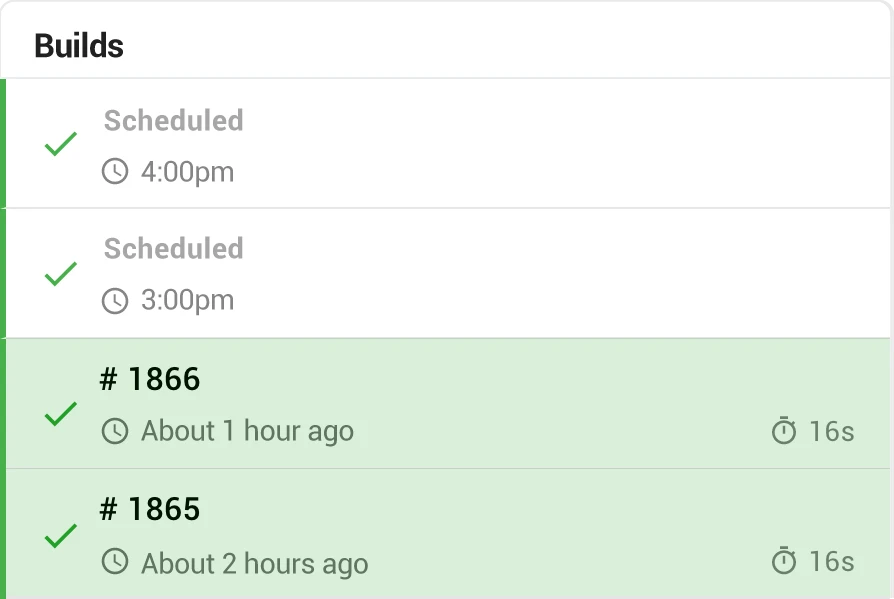 Run scheduled full regression suites with our included scheduler. Outomated also integrates with your CI/CD solution so end-to-end tests are run automatically on every deployment.
Keep your team in the loop and leave behind the stress of releases.
Know when things break, immediately
Be notified of test results in minutes, with exact indications of what caused a regression in your product. And bugs detected soon are much easier and faster to fix.
Start testing in 2 minutes
All you need is your browser to open the Outomated site. No downloads. No complicated tools to integrate. Increase the quality of your app with fast and reliable tests.